LASER DISTANCE MEASUREMENT (WITHOUT CONTACT)
High accuracy (from 0.05 m to 500 m.). Mesures up to 65 m without reflecting target. Withstands outside conditions. Possibility of chain mounting.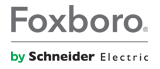 INSTRUMENTATION AND MEASURING PRODUCTS.
PH, ORP, Conductivity, Dissolved Oxygen sensors. Temperature, thermocouple & RTD transmitters. Flowmeter, Vortex, Magnetic or Massic Coriolis. Electronic and pneumatic recorders. Flow, level, temperature and control transmitters.
Measuring Instrument Foxboro
VIBRATION SENSORS AND TRANSMITTERS.
Accelerometers. Signal converters. Velocity measurement. Accessories for predictive maintenance.
Measuring Instrument Wilcoxon

WEIGHT INDICATORS AND CONTROLLERS.
Load cells and scales. Intelligent cells. Weight controller cards. Calibration without test weights. Weight level measurement.
Measuring Instrument Hardy

WIRELESS INSTRUMENTS.
No power required
(Battery power). Wireless data transceiver & receiver. High-level measurement, RTD temperature, pressure. Digital level measurement.

Wireless E/S module for analog, digital & pulse signals. Wireless modem. Serial communication or Ethernet. Communication gateway, data transmission. Module Gateway 900 Mhz, 2.4 Ghz.
WIRELESS WEIGHT MEASUREMENT SYSTEM, WIND AND TORQUE CABLE LENGTH WINDING
Allows display and wireless repeater to measure and track weights without wiring. Many possible applications tailored.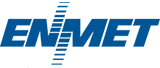 GAS DETECTION SOLUTIONS
ENMET offers a variety of gas detection systems for health and safety applications in industrial, commercial, medical, and other markets..
Measuring Instrument ENMET