Laser distance measurement (without contact)
High accuracy (from 0.05 m to 500 m.). Mesures up to 65 m without reflecting target. Withstands outside conditions. Possibility of chain mounting.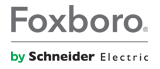 Instrumentation and measuring products.
PH, ORP, Conductivity, Dissolved Oxygen sensors. Temperature, thermocouple & RTD transmitters. Flowmeter, Vortex, Magnetic or Massic Coriolis. Electronic and pneumatic recorders. Flow, level, temperature and control transmitters.
Vibration sensors and transmitters.
Accelerometers. Signal converters. Velocity measurement. Accessories for predictive maintenance.

INSTRUMENT FOR ENERGY MEASURING.
Power, ampere, volt, watt. Digital energy inducer, voltage transducer. DC current converter & amp; Integration of time pulse.
Wireless weight measurement system, wind and torque cable length winding.
Allows display and wireless repeater to measure and track weights without wiring. Many possible applications tailored.

Weight Indicators and controllers.
Load cells and scales. Intelligent cells. Weight controller cards. Calibration without test weights. Weight level measurement.

Wireless E/S module for analog, digital & pulse signals. Wireless modem. Serial communication or Ethernet. Communication gateway, data transmission. Module Gateway 900 Mhz, 2.4 Ghz.

Automated Valves.
The J Flow Controls offers fully automated valve assemblies with specialized, custom brackets for all your valve actuation needs

Wireless instruments.
No power required
(Battery power). Wireless data transceiver & receiver. High-level measurement, RTD temperature, pressure. Digital level measurement.

Level switches and transmitters.
Admittance, RF capacitance, ultrasonic and radar. Plugged chute detector. Micro-wave « FMCW » radar, guided line – micro pulses. Multipoint control. Ultrasonic gap detection. Indicators with alarm.

INFRARED PYROMETER FOR STEEL & ALUMINUM.
Very high performance, ignores water vapor, smoke & dust. Single wavelength, double or multiple wavelength sensor. Non-contact temperature measurement.

Pressure, temperature, level and flow switches.
Ultrasonic pressure and level transmitters. Vane actuated, OEM and thermal differential flow switches. RF capacitance level. Float, displacer and chamber level switches. Explosion-proof "Mini-Hermet" transmitters.

Reading of the energy consumption of the hot water tank.
Signal Conditioners. Digital indicators and transmitters. Alarm modules. Isolators.

BELTS FOR BELT CONVEYORS.
Controller equipped with an RS-232 port. Weight calculation done according to the speed of the conveyor. Live production management. Digital and analog output 4-20mA. Modbus TCP option.
Manufacturer of level measurement radar and ultrasonic.
Ultrasonic: up to 90 feet. Radar: up to 240 feet. With liquid antenna. With cone for solid. Output 4-20mA. Level Controllers.
Gas Detection Solutions
ENMET offers a variety of gas detection systems for health and safety applications in industrial, commercial, medical, and other markets..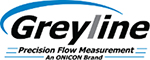 Ultrasonic instrumentation for environmental markets.
Greyline is a worldwide leader in ultrasonic instrumentation. Greyline's primary market is environmental – especially water and wastewater treatment systems.
Pressure transmitters for the food processing industry
In Satron Instruments Inc. product range you'll find tools specially designed for the PULP & PAPER, PROCESS, and FOOD & BEVERAGE industries.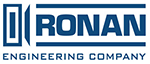 Nuclear level measurement
Nuclear level measurement technology is a safe and effective contactless method for measuring liquids and solids in challenging process environments.