Ametek Drexelbrook & Foxboro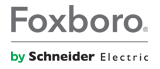 Level switch for Foxboro Oleo tank.
Foxboro Oleo tank: In the Oleo tank application, the continuous Foxboro pressure transmitter replaces a float system with 10 output contacts. We take the continuous reading of the Foxboro pressure transmitter and bring the signal into a 10 output contact programmable 129 VDC digital indicator. This system is distinguished by its superior accuracy, lower cost, longer life and requires little maintenance.
Turbine oil bearing measurement.
Drexelbrook Probe: Drexelbrook's RF Admittance continuous probe is excellent for measuring the oil level in turbine bearings in hydropower plants. The continuous measurement is very accurate and is not affected by high magnetic fields. In addition, this system is designed to last beyond 25 years without failure. It is reliable and maintenance-free.

Ametek Drexelbrook & Dimetix

Water level reading of power stations.
Dimetix lasers: The laser is used to read the level before and after the hydro-electric power plants. These are high-precision systems designed to protect the overflow and too low water currents. They are used to regulate the flow of water.
Oil tank derivative level measurement.
Drexelbrook System: Drexelbrook's RF admittance continuous system is excellent in this oil application for its resolution, accuracy and longevity. This system is a guarantee of stability for this very long term application.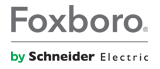 Turbine water flow measurement.
Foxboro Vortex: Each turbine in hydro power plants is equipped with a water line to check whether the flow and the water passes or if the duct is obstructed. This measurement is done with a magnetic flow meter or a Foxboro vortex. The two technologies have a very long durability and generate little or no maintenance.
Water level reading of power stations.
Elpro Wireless Systems: For some dams, reading the water level should be done at a distance away from the dam. The wireless system allows Elpro to forward the information to the power station while being independent of power with its battery and solar panel. This system also helps prevent if boats come too close to the dams.

Ametek Drexelbrook & Ohio Semitronics

level switch for power station water columns.
Energy measurement with OSI: In energy measurement, one needs information such as current, voltage, power, power factor, frequency, phasing. This information is critical for hydroelectric plants, wind turbines, gas turbines, generators etc … OSI (Ohio Semitronics Inc.) can read and convert these into analog output signals to be processed in the central system with a very high accuracy and exceptional reliability.
level switch for power station water columns.
Drexelbrook Level Switch: Water columns are designed to absorb excess water reaching the turbine. To indicate the excess of this column, an RF admittance Drexelbrook probe is used as a switch. This sensor requires no maintenance thanks to its anti-clogging system.

Power consumption reading of hot water tank.
OSI Consumption Reading: is possible to read the energy consumption of the water tank using OSI's current converter with integrated analog output signal. This allows better use of hot water in the day for commercial and government buildings.
Wireless transmission system between Hydro-power plants.
Elpro & Microhard Wireless Transmission: Plants must communicate information to each other and because of their very large areas, this information is performed by wireless transmission. Wireless communication also allows to read meters remotely without having to send a technician. With the same system, it is possible to transmit consumption readings of meters when they are not easily accessible.