CTH has always believed that research and innovation are the basis for the development of new high standards of quality reference for measuring instruments. The quality and know-how we at CTH put in our products are based on years of extensive research.
Our company has been appointed distributor in Quebec of internationally renowned manufacturers of measuring instruments including the following flowmeters; Coriolis Flow Meter, Magnetic Flow Meter, Cone Flow Meter, Positive Displacement Flow Meter, etc.
Learn more by contacting CTH today.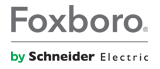 Accurate, reliable and inexpensive, this meter has proven itself in steam, gas and liquid applications.
Flange mounting DN 15 to 300 mm.
Sandwich mounting DN 15 to 200 stainless steel or Hastelloy C.
Rangeability of 80: 1
No moving parts.
Ability to replace sensor without recalibration required.
Maximum temperature 430 ° C and low temperature option.
CFT50: a world novelty.
Extreme precision, DN 3 to 80 mm.
Works also in the presence of gas.
Possibility of starting with empty tube for batch processes.
Compatibility with old generation CFS10 and CFS20 measurement tubes.
IMT25:
– Digital, analog or pulse output signal.
– Relay outputs for alarms.
9200A Flange measuring tubes, DN 15 to 2000 mm; Internal coating: neoprene, EPDM, PTFE, ebonite or linatex; with grounding electrode.
9100 Flange measuring tubes for clean water and wastewater, DN 25 to 2000 mm, Neoprene or EPDM coating, with DIN, ANSI or AWWA flanges.
With pulsed current.
No moving parts.
Digital communication on mobile terminal, PC or I / A control system.

Cameron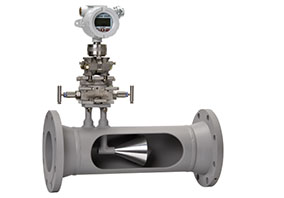 Cameron Flow Meter
Cone Flowmeter (DP), Turbine Flowmeter for Liquid & Gas
Cone Flowmeter (DP), Turbine Flowmeter for Liquid and Gas High precision ultrasonic flowmeter. Orifice plate and adapter, DP type indicator.
CO2 and O2 analyzer, pressure transmitter
A pofessional system that continuously and automatically measures and monitors the volume and composition of the gas.

Drexelbrook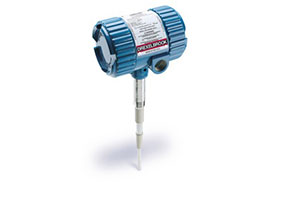 Switch and level transmitter by admittance, RF capacitance, ultrasonic and radar.
Multipoint Control, Fall Detector blocked.
Measurement by hydrostatic pressure (depth of well).
Ultrasonic flow meter for rivers, open channel or closed duct.
Ultrasonic gap detection (GAP)
Radar (FMCW) microwave, guided line with micro-pulses.
Single, double or circular bar display with Controller (Alarm). Dickson Division

SOR
Pressure switch, temperature, level and flow.
Pressure transmitter and ultrasonic level.
Fleet, moving, chamber level switch.
OEM, airMini Hermet flow switch with differential temperature.
 Explosion Proofing Transmitter
RF capacitance-Level.
The Mini-Hermet – Explosion Proof Pressure Switch – provides SOR's proven reliability for a hermetically sealed pressure sensor in an explosion-proof steel capsule.
Contact CTH to learn more about the products of the manufacturer SOR Quebec.
CTH provides measurement and control instruments to several industries in Quebec and Canada. They offer cost-effective solutions by offering service and technical support to their customers.