Schneider Electric process analyzer
Process analyzer solutions
Schneider Electric delivers process analyzer solutions to the leading companies of the world. They serve the hydrocarbon processing, chemical, biotech/pharmaceutical, steel, natural gas, as well as other manufacturing industries. Schneider Electric can also provide integrated turnkey solutions with the supply of sample interfaces, sample conditioning systems, enclosures and shelters.Their brands in spectroscopy and chromatography, ANALECT®, FXI®, MGA™, PIONIR®, and RPM® are recognized worldwide.

Drexelbrook level sensor
Measuring the level of hot oil.
Drexelbrook has a ceramic level sensor for very high temperature applications, like oil. In this type of application, one must also take into consideration very high pressures. Drexelbrook's RF Admittance probe is designed specifically for this application. It is also available with the SEAL approval.

Cameron's flowmeter
Flow measurement in a pipeline.
Cameron's flowmeter is Weights and Measures Canada approved for the transfer of hydrocarbon in pipelines. It can also give the density and thus recognize the various products passing through the pipeline. It is a very precise ultrasonic system that takes measurements at different heights in the piping.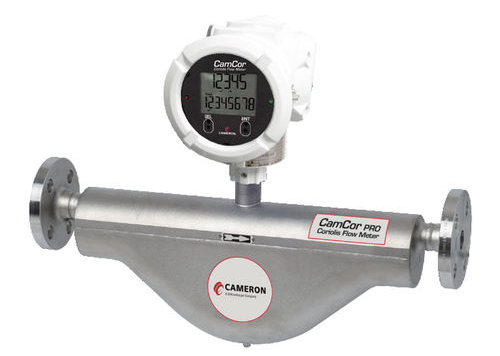 Cameron hydraulic pump
Measuring flow of a hydraulic pump.
In refineries, there is a lot of hydraulic machinery. To check if the hydraulic pump fails, we use a turbine. If the pump fails, the flow rate will decrease but not the pressure. Flow monitoring thus allows to predict downtime for maintenance. This system can significantly save downtimes.

CTC Measurement Accelerometer
Pump protection on pipelines with vibration.
To find out if the pumps have started or if they are beginning to fail, refineries use CTC Measurement Accelerometer. This technology is very reliable, requiring no maintenance or calibration. It is resistant to low temperatures (-40C), and is also corrosion resistant thanks to its housing.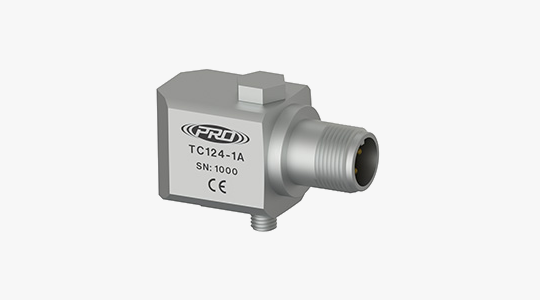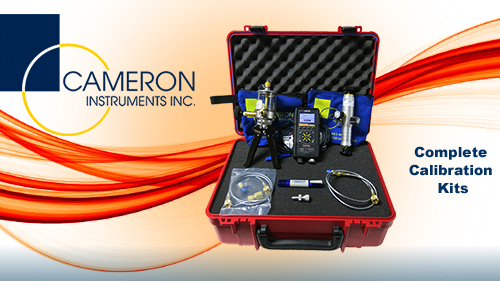 Cameron sampling system
In refineries and pipeline companies, one must regularly take liquid samples to check their settings and to do a quality control. Cameron is a leading company for this type of instrument. The Jiskoot model is very recognized for these multiple applications and even for the sampling of LNG which is very complex and dangerous. These systems are very reliable and very safe.

The X90 Point Level Monitor
Point Level Measurement
The X90 Point Level Monitor detects the presence of material at a given point in a tank, hopper, chute or process pipe. All components are mounted externally to the process vessel making the system ideal for monitoring the most dangerous materials such as caustic, toxic, corrosive, explosive and carcinogenic irrespective of their temperature. The modular design is ideal to upgrade older systems while keeping the existing sources.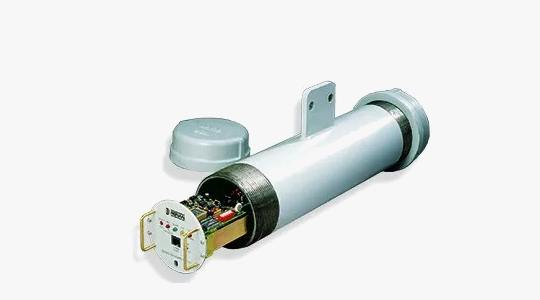 MTL intrinsic barriers
Intrinsic protection for cable.
In the refinery environment, all instruments and cables must be protected with intrinsic barriers to keep from causing an explosion during an incident or wiring breakage. MTL is the largest company producing intrinsic barriers in the world with certifications for all types of instruments, cables and computer networks in all countries around the world.

Drexelbrook probe
Leak Detector for Pipeline Pump.
On pipelines, pumps are installed to recover the pressure and flow over very long distances. To find out if there is a leak at the pump, a Drexelbrook RF Admittance Level detection probe is installed in the recovery tank. Its anti-clogging system eliminates maintenance. This probe can withstand very low temperatures (-40C) and meets explosion proof certifications during leaks.