Signal Conditioner, Alarm Module, Isolator. Digital indicator and transmitter. Input limitation module with configurable alarm. Thermocouple converter and transmitter, RTD. Radio and Wireless Communication Module.

Elpro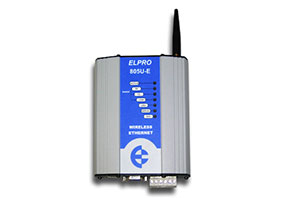 Wireless I / O module for analog, digital and pulse monitors.
Wireless modem for serial or Ethernet communication.
Communication gateway, data transmission.
Module Gateway 900 mhz, 2.4 ghz.
Microhard
Communication Modules Series. Ethernet IP Communication Modules.
Wireless Ethernet Bridge, Serial Gateway High Speed 900 MHz and 2.4 GHz.
3G Cellular Ethernet / Serial / USB Gateway.

Barrier and Insulator. Intrinsic protection. Overvoltage protector type1,2 and 3 / Zener barrier and galvanic isolator. Equipment for fieldbus network. Radio and Wireless Communication Voltage Peak Suppressors.