Schneider Electric Process Analyzers
Schneider Electric delivers process analyzer solutions to the leading companies of the world. They serve the hydrocarbon processing, chemical, biotech/pharmaceutical, steel, natural gas, as well as other manufacturing industries. Schneider Electric can also provide integrated turnkey solutions with the supply of sample interfaces, sample conditioning systems, enclosures and shelters.Their brands in spectroscopy and chromatography, ANALECT®, FXI®, MGA™, PIONIR®, and RPM® are recognized worldwide.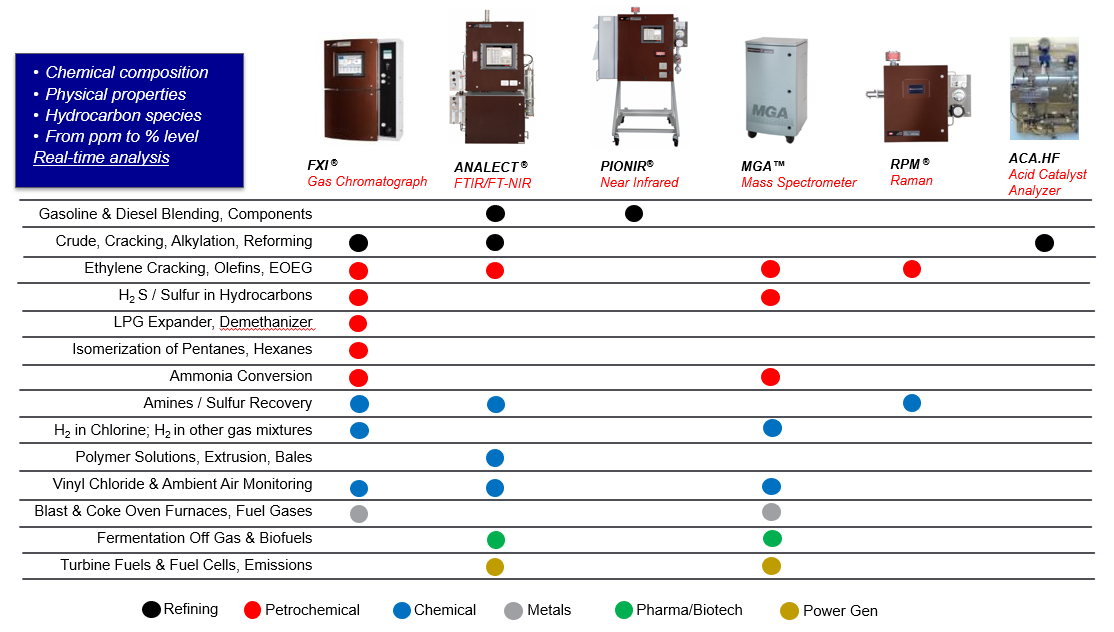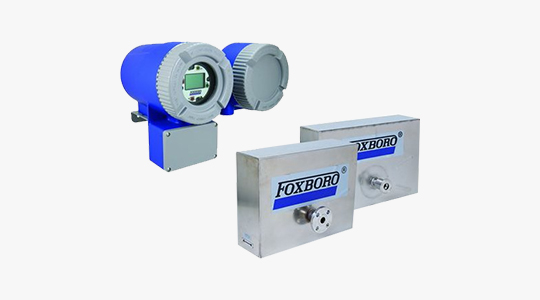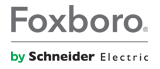 FOXBORO – ANALYTICAL
No analyzer on today's market is easier to use. All 875 Series models are packed with useful features, from history logs with up to 100 time- and date-stamped events to complete sensor and analyzer diagnostics.
The 875PH analyzer provides auto-buffer recognition for flawless pH calibrations, and remote auto-service for sensor cleaning and calibration. The 875EC model offers application switching and storage of up to three sets of application configurations that include custom curve sets.
Every 875 model has all the advantages you require in an analyzer. It furnishes ultimate speed and simplicity in installation, configuration, calibration and operation. You get a large, backlit LCD; on-screen help with intuitive menus; field or panel-mounting; and easy wiring access. Plus a host of additional features tailored to your industry or application.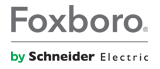 FOXBORO – ANALYTICAL
This analyzer is line-powered and certified for Class I, Division 2 environments.
For pH applications requiring a rugged, yet cost effective sensor in a 12 mm form factor.the Foxboro PH12 provides the most durable materials and construction available.
Foxboro electrochemical sensors provide unmatched ease of use, robustness and application flexibility in almost any process solution.
Foxboro's unique 871FT sanitary electrodeless conductivity flow-through sensor.
The sensors in our extraordinary DolpHin family are designed to reduce probe replacements, cut maintenance calls — and improve your ROI.Foxboro electrochemical sensors provide unmatched ease of use, robustness and application flexibility in almost any process solution.

 Density Measurement
Radiometric measurement provides a safe and efficient, non-contact method to measure liquids or solids in harsh process environments. Each Ronan system is designed to deliver outstanding performance in a wide range of difficult applications and process conditions. The entire system mounts externally to the vessel or pipe and can be installed and maintained while the process is running without downtime, vessel modifications, risk of accidental release, or the need for specialty construction materials.

 Density Measurement
Ronan Density systems are mounted externally to the pipe via brackets, or internally in dry wells, and can be installed while the process is running. The instruments have no wetted parts and are ideal for liquid processes where traditional contact technologies cannot be used.
Measurement Not Affected By:
Extreme Process Temperatures
Caustic Products
Slurries
Process Flow and Viscosity
Sterile Process
Changing Process