Signal Conditioner, Alarm Module, Isolator. Digital indicator and transmitter. Input limitation module with configurable alarm. Thermocouple converter and transmitter, RTD. Radio and Wireless Communication Module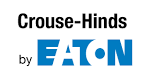 Barrier and Isolator. Intrinsic protection. Overvoltage protector type 1,2 and 3 / Zener barrier and galvanic isolator Equipment for fieldbus network. Radio and Wireless Communication Voltage Peak Suppressors.

Power meter, power, ampere, volt, watt, power factor. Digital energy consumption indicator, voltage transducer. DC current converter and time pulse integration.Process signal conditioner.